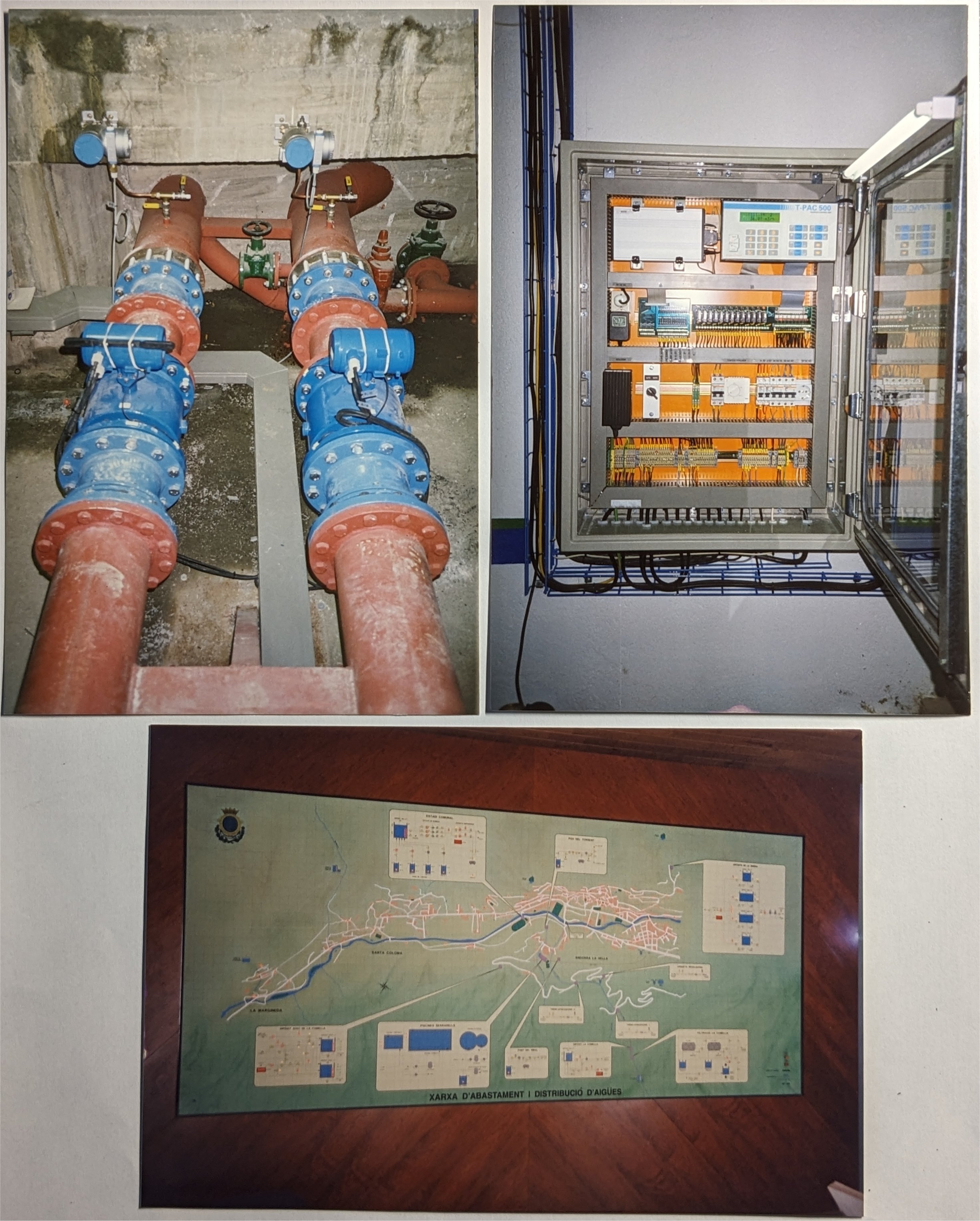 Since our beginnings in 1.992, ISURKI has applied the most advanced technologies for the optimization of management and the improvement of efficiency in drinking water supply and distribution networks.

Already in 1.993 we applied technologies little diffused in water supplies, such as remote control (then, through the Public Switched Telephone Network), radio telemetering of the of the park of household water meters, adaptive chlorination depending on the flow and residual free chlorine measured continuously, computer modeling, digitalization of the network ... anticipating the essence of the concepts we know today as digital twins, smart-water and data analysis.

In these more than 30 years we have intervened in numerous water utilities, applying at all times the state of the art in the practices, methods and technologies available to make the water infrastructures more efficient.

In recent years, and given the threat that the effects derived from the climate crisis pose to an increasingly scarce and necessary resource, we have focused our efforts on maximizing the efficiency of infrastructures, reducing losses and the carbon footprint for each cubic meter of raw water captured at the head of the basin.

In our area of hydraulic engineering, some of the most relevant successful projects carried out during these last 30 years include:
✔ More than 150 telecontrol stations for water infrastructures with around 50 utilities involved, including automatic leak detection software in some of them.
✔ More than 40 open channels for the characterization of the hydraulic profile and the commissioning of measurement and data logging solutions for remote operation. This includes ensuring that the volumes and flows of use destined for the concessionaire's facilities (hydroelectric plants, fish farms and irrigation, mainly) respect at all times the concession flows authorized by the competent body (Hydrographic Confederations and basin organizations).
✔ Development, deployment and commissioning of the acquisition and processing of images of compact and autonomous remote stations for videometric surveillance of the shoreline of Spain (Basque Country, Canary Islands), France (Côte Basque, Marseille) and Marocco (Casablanca). More than 20 coastal areas automatically monitored so far, providing valuable real-time images for digitalization, processing and subsequent analysis of the impact of climate change on the affected coast.
✔ Sea level measurement in ports, data recording and coastal flood risk characterization
✔ Legionella outbreak prevention system in hot water facilities in hospitals of the Basque Health Care Service (Osakidetza).